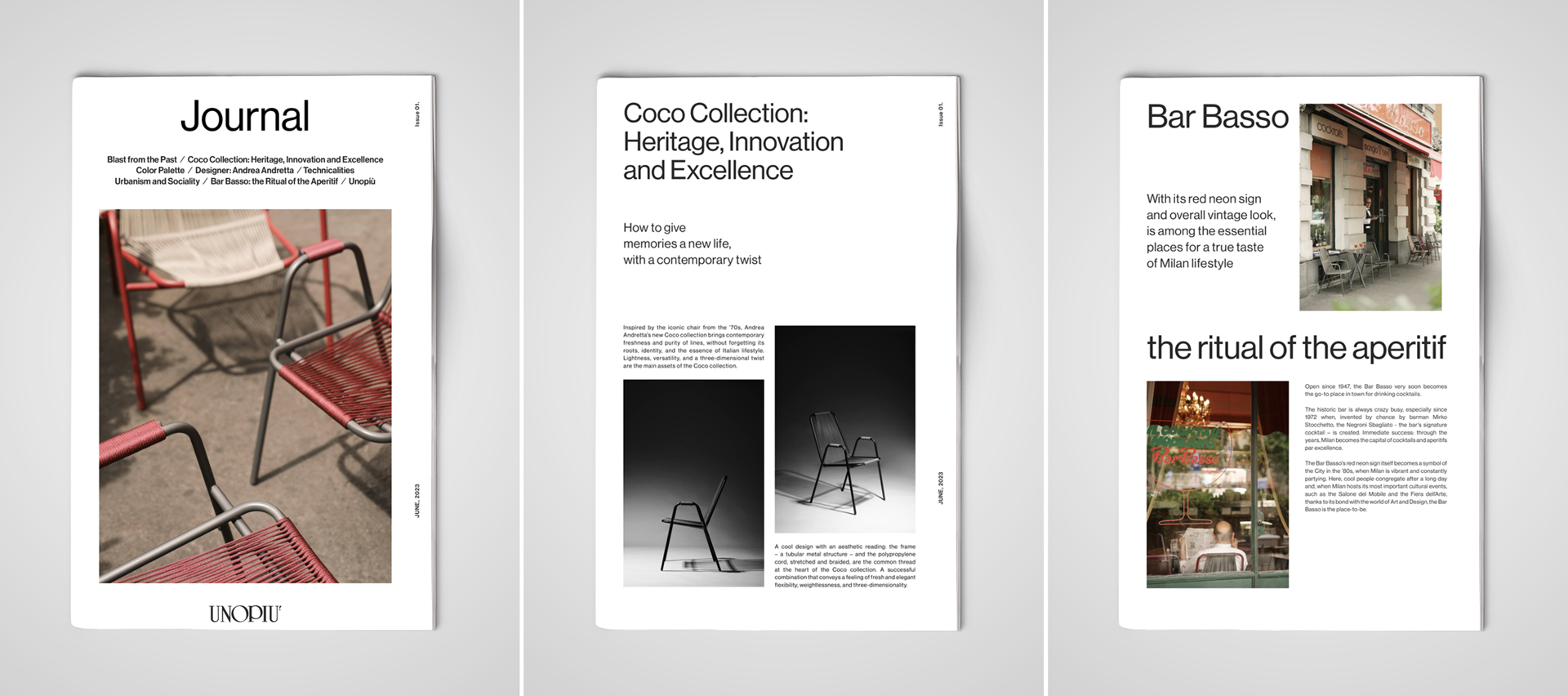 Journal Issue 01.
Unopiù presents the first Journal dedicated to the new Coco collection designed by Andrea Andretta.
It is an editorial that traces the history of the collection through a range of detailed images, informative and technical descriptions and brand-new shots that depict it in the iconic Bar Basso in Milan,
bringing out its personality.
Download it to find out more!
Fill in the form to receive a 10% discount* on your first order
*Online, at our showrooms.