Given the amazing success achieved by the "Green Friday Unopiù Project" in 2020 (with the planting and growing of a forest of 200 cocoa trees in Cameroon),
this year too Unopiù, in order to communicate and further express its promise and commitment towards an ever increasingly green and sustainable Planet, has created a second forest in collaboration with Treedom.
This time in Ecuador, planting 300 new coffee trees. Ecuador is a country on both sides of the equator on South America's west coast and is one of the seventeen world's megadiverse countries,
according to Conservation International, for the extreme richness and uniqueness of its ecosystems with the most biodiversity per square kilometer of any nation.
Indeed, Ecuador is often defined as South America in a smaller scale, as in a day, it is possible to cross various landscapes ecosystems, passing from the Amazon rainforest through the Andes
and then dropping down to its stunning lowland coast. The work of Treedom in Ecuador began in the province of Manabì, which overlooks the Pacific Ocean with coastlines comprised of incredibly rare beauty.
The coffee tree, whose seeds are used for the eponymous beverage, belongs to the Rubiaceae family and represents a consistent source of income for local communities.
By planting a single coffee tree, 50 Kg of CO2 are absorbed. Furthermore, its fruits, seeds and leaves are used in traditional medicine, as food by the farmers' families and sold in local markets.
If every company were committed to conducting projects of this kind, we, the new generations and the economically struggling countries will face a future that would certainly prove to be much better and greener.
Hence, planting a tree is not just simply that. It is developing a constructive project with respect to environmental, social and economic sustainability.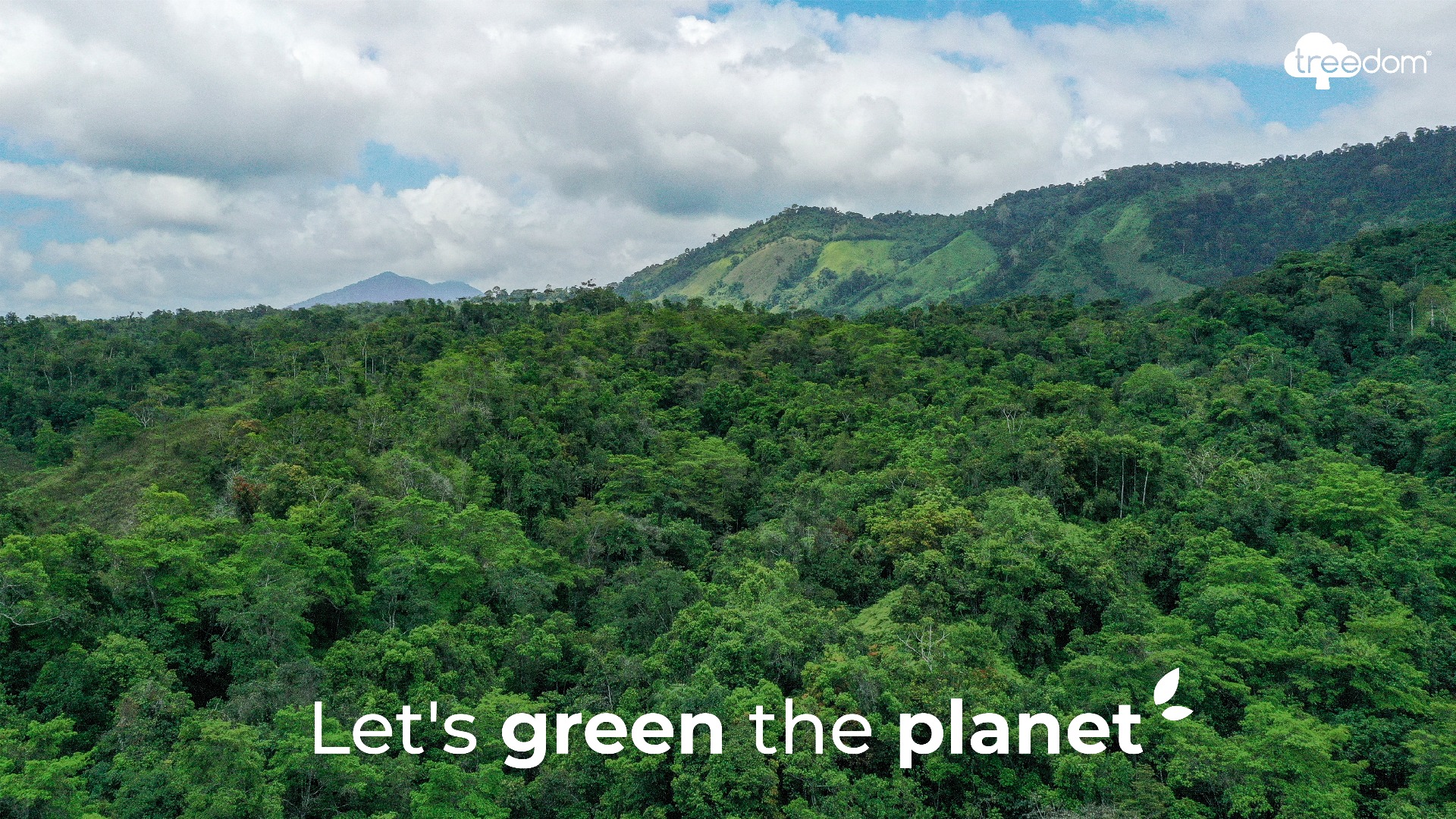 To celebrate World Environment Day on 5 June and to confim its commitment to the environment, Unopiù has decided to plant a further 100 cocoa trees in its forest in Cameroon, giving continuity to the project begun last year with Treedom. WED was founded in 1972 by the United Nations General Assembly and has become a global appointment to raise awareness and action for the wellbeing of the Planet, seeking to make its future greener. This year, the subject of the World Environment Day is the Restoration of the Ecosystem, and restoring a healthy sustainable ecosystyem is something that trees do very well: enriching the diet of the local population with their fruit, protecting costs, purifying the air and water and offering shelter to insects and animals.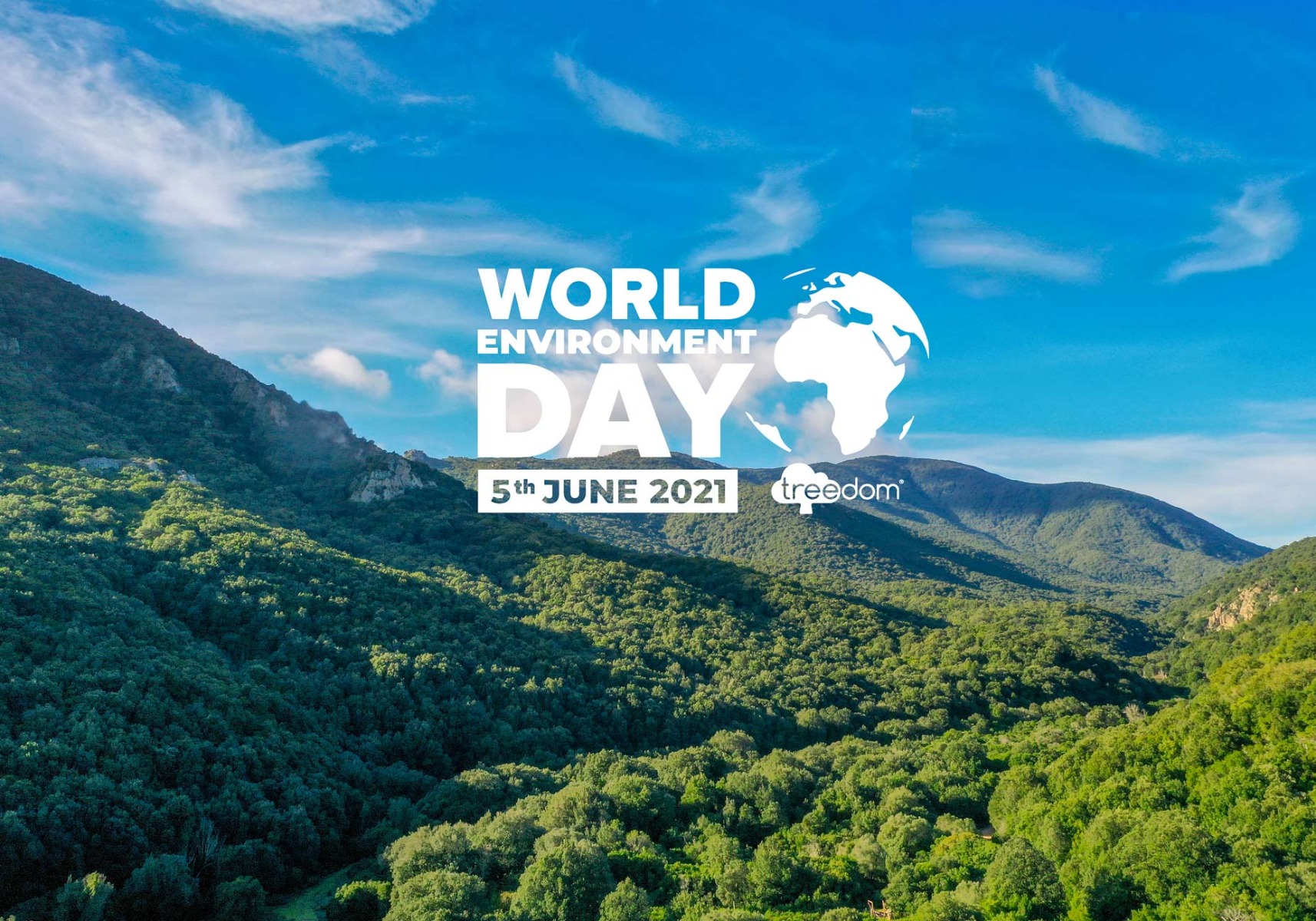 Unopiù, through collaboration with Treedom in these agroforestry projects, contributes to 10 of the 17 objectives of sustainable development that the member nations of the United Nations have undertaken to accomplish by 2030. Participating in environmental protection is the responsability of every individual and, today more than ever, we are required to make ethical choices that involve sustainabilty as much as possible, directing our attention.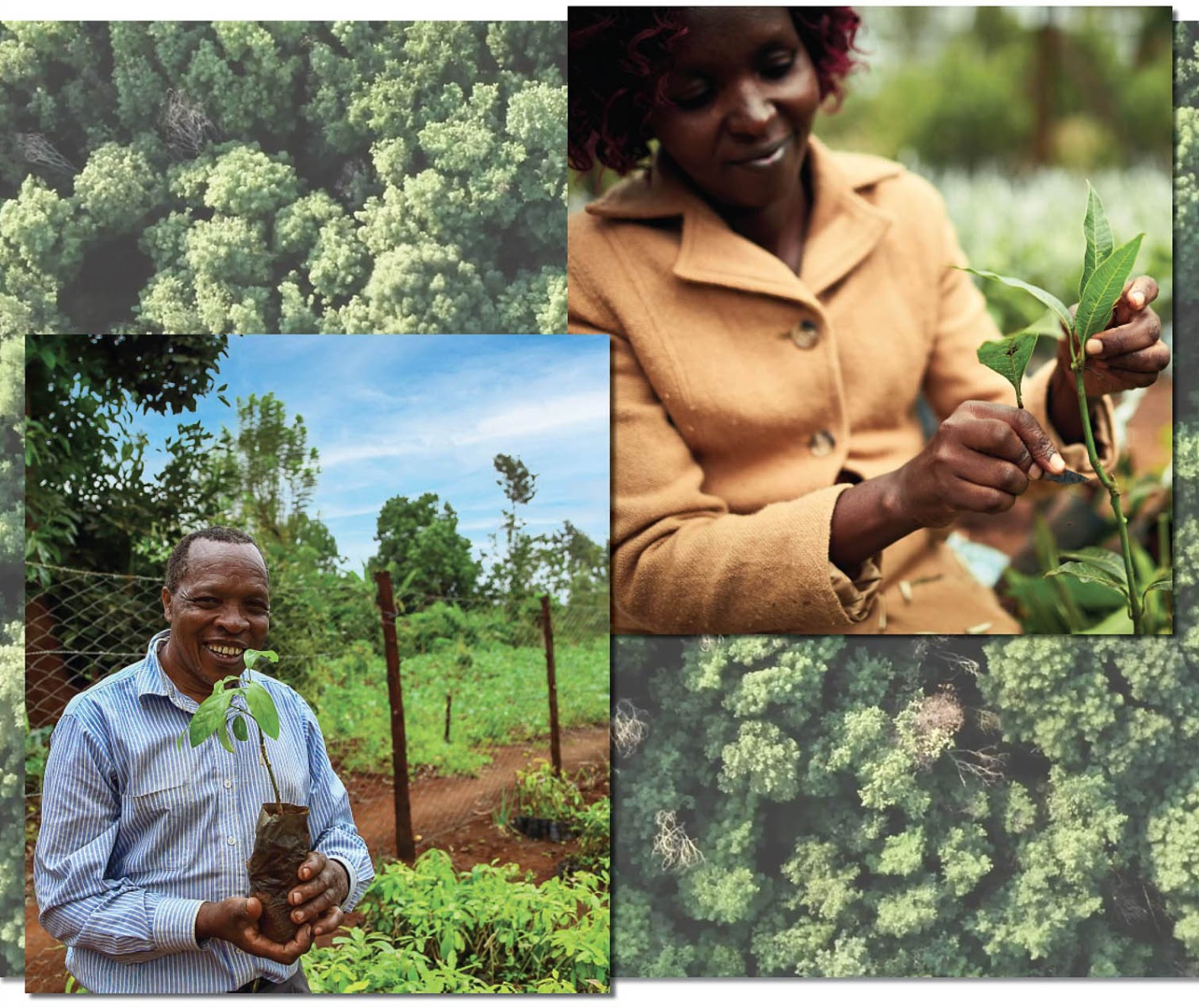 Environmental protection for the company doesn't just begin with the use of teak wood from certified plantations, but from today also the creation of a UNOPIU' COCOA TREE FOREST in Cameroon, in collaboration with Treedom. Unopiù decided to join the Treedom project and create a Unopiù forest to give value and show respect for the environment with a concrete gesture, perfect scene for its products and the ideal setting to welcome them. The Unopiù forest in Cameroon is a small but solid contribution against CO2 emissions and a gesture in support of local microclimates.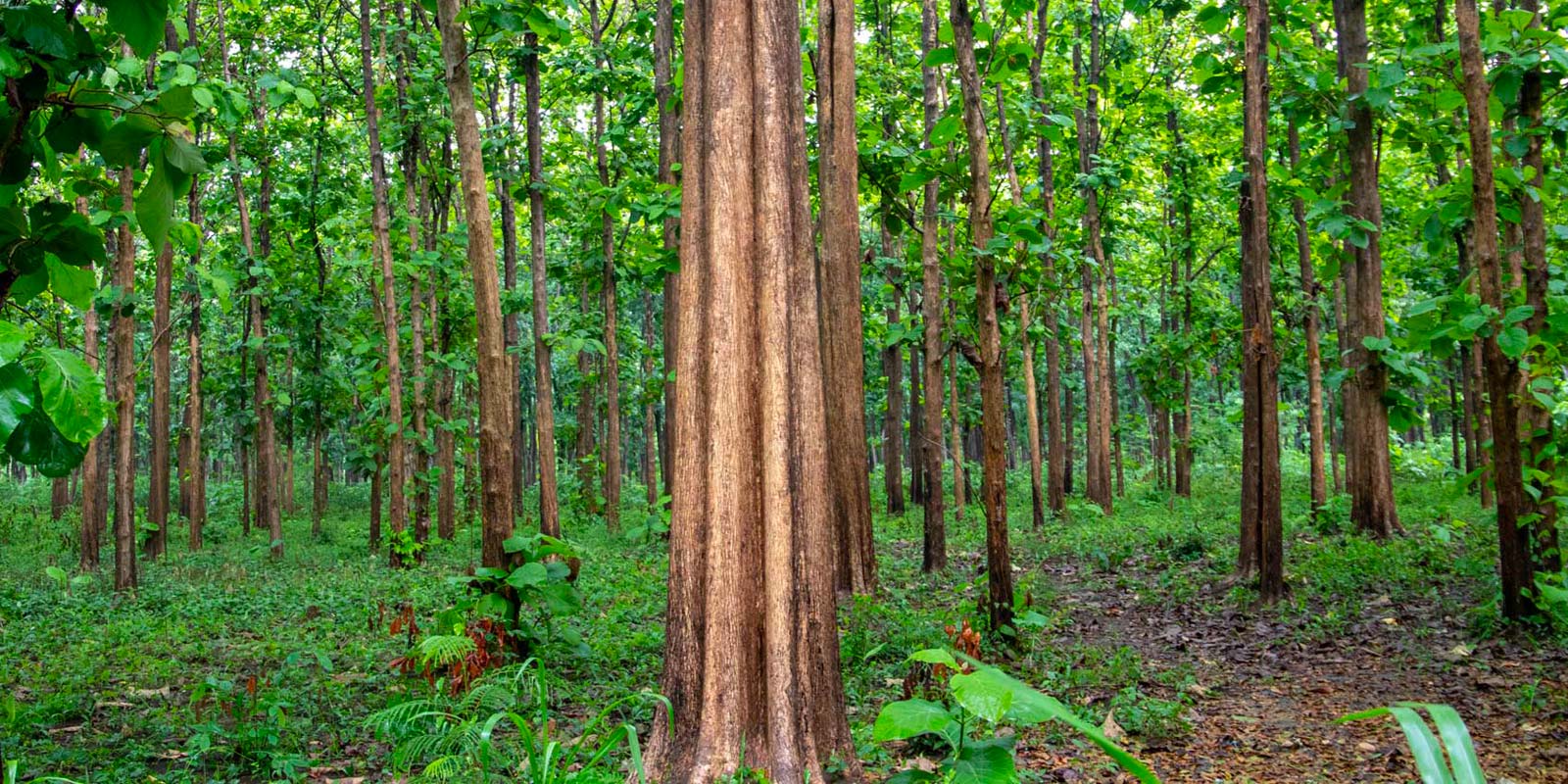 Social benefits
Rural communities involved in our projects receive training and financial support. They are the ones who take care of the trees and enjoy their fruits.
Environmental benefits
All trees are good for the environment: they absorb CO2, emit oxygen, promote biodiversity, counteract soil erosion and much more.
Making the difference
Our philosophy is to create sustainable ecosystems and allow farmers to meet the initial costs of planting trees, ensuring food sovereignty and income opportunities.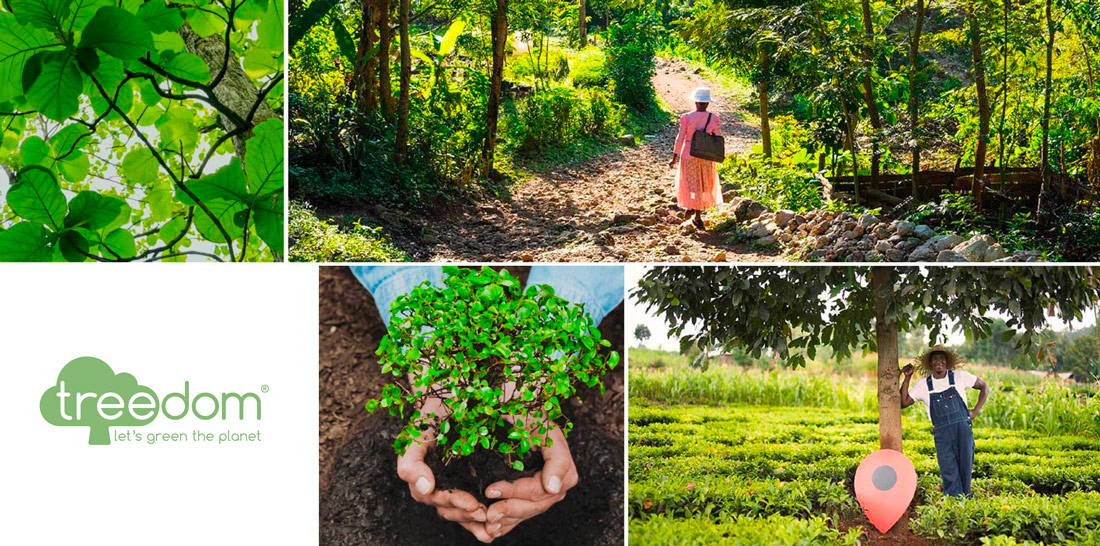 If you received a code, you're just a few clicks away from owning a tree in your name. You can find out where it's growing, what its features are, you can follow it's diary online and much more TREEDOM.NET