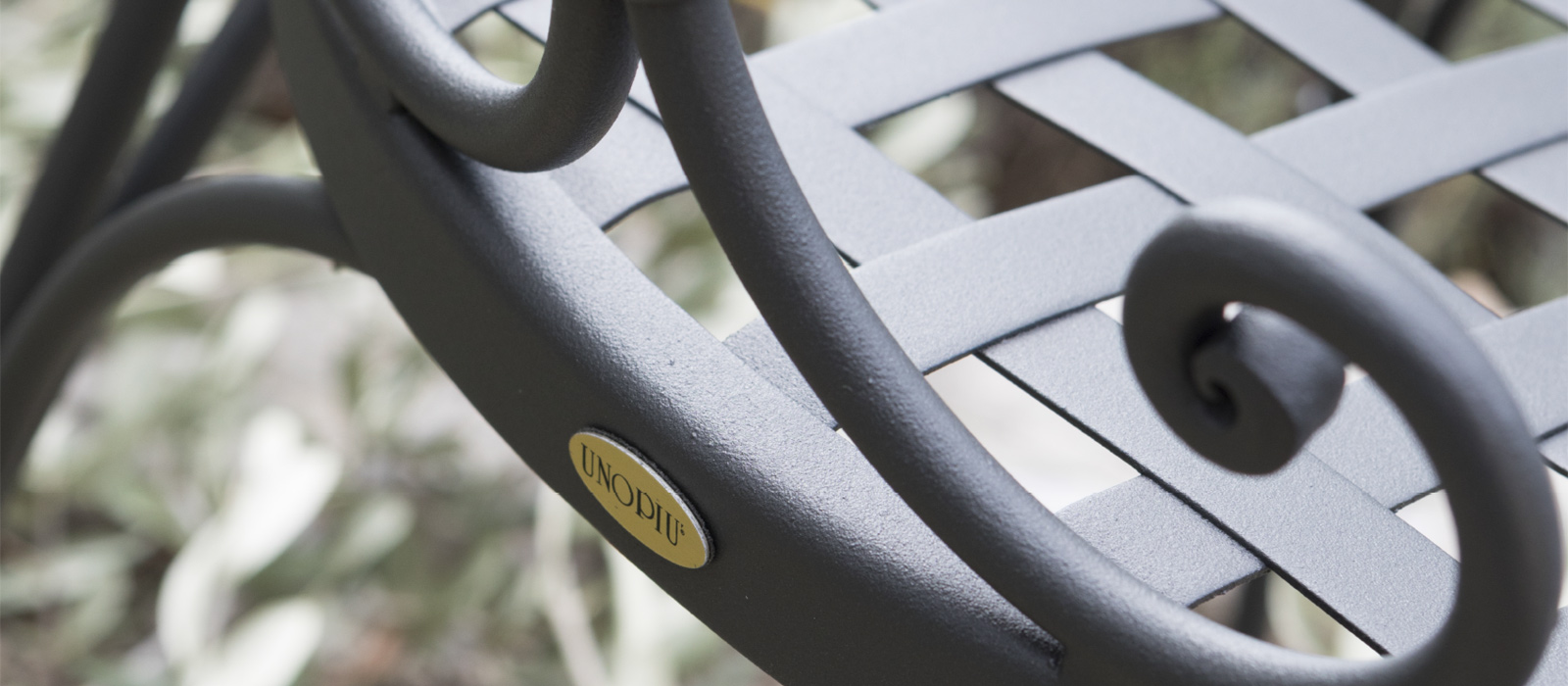 Today the fusion between outdoor and indoor style is more and more evident, although the outdoor product must seek and use materials with unique characteristics for outdoor durability.
Unopiù materials are always chosen for their incomparable quality of resistance to all weather conditions, even the most extreme.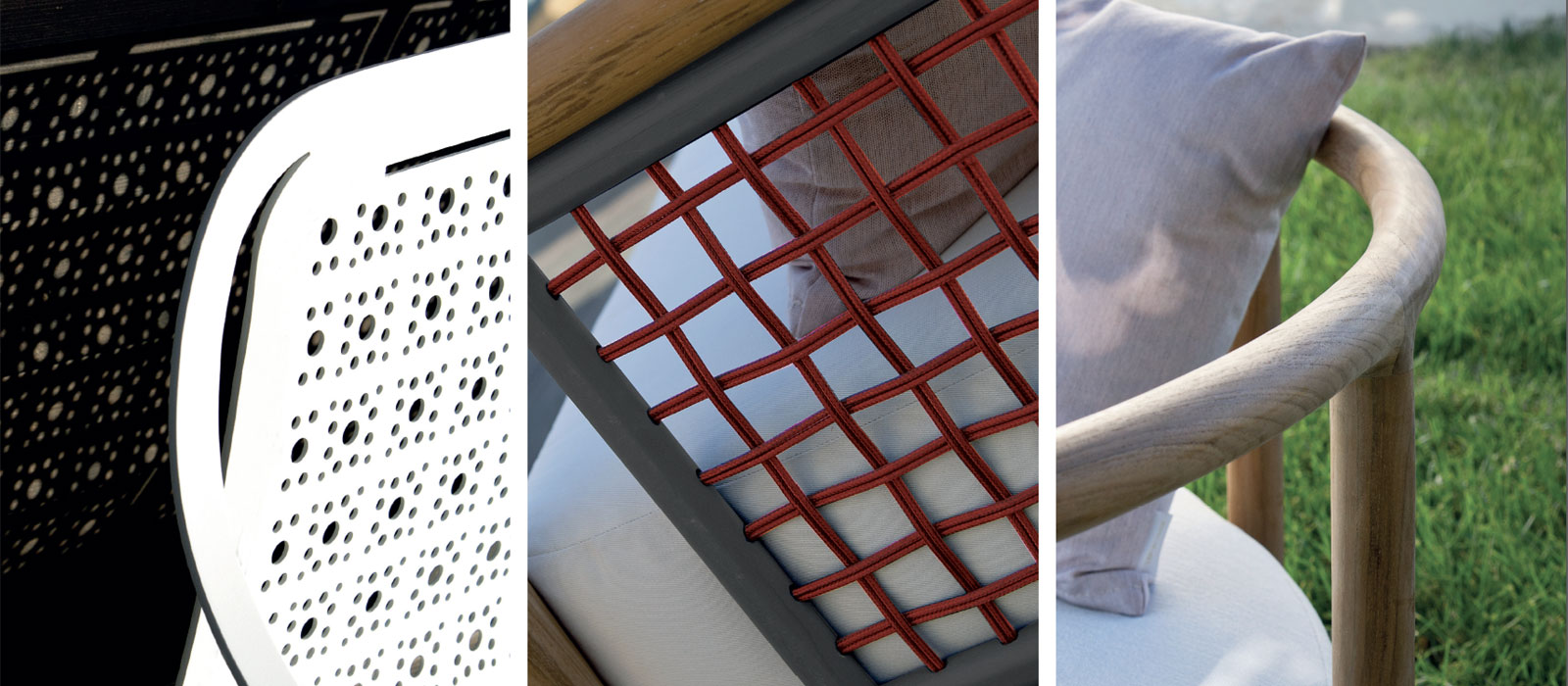 All Unopiù furnishings stand out for the excellent quality of their raw materials, selected from the very best to withstand extreme climatic conditions, as well as for their craftsmanship, the refinement of their design and for their Italian creativity. Unopiù furnishings are the fruit of over forty years' experience that has always sought beauty and harmony among the wisest and most masterful artisans together with an innovative spirit which transmutes into avantgarde production techniques. In this way, unique products are created that are longlasting and keep their value over the years. In order to satisfy every aesthetic need the range goes from a more traditional style to the contemporary, from teak to metal, from synthetic fibre to cord, maintaining the quality of design, the excellence of the materials and the durability of the products unchanged.