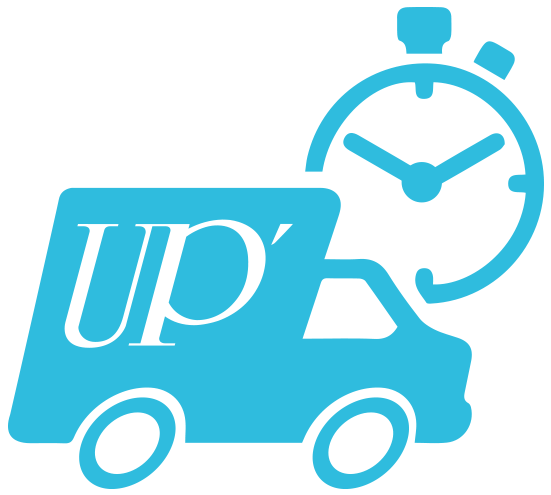 Note: The following Terms of Sale are valid for orders to be delivered to Canada and U.S.A.
Prior to submitting an order, you will be informed of available shipment methods and applicable rates for each product purchased. You will be asked to select a shipment method as a part of your order. As a general rule, unless otherwise shown, shipment of Unopiù's goods is complimentary for curbside delivery within the continental USA. In the event that shipment fees do apply, such fees will depend on the value of the goods ordered and the delivery method selected, as well as the ship to address.. Goods will be shipped to the address provided by you during the order placement process.
The delivery charges, if not included in the prices as specified above, will be communicated on the order confirmation. Delivery times depend on the destination of the Goods and will be communicated later on or at the order confirmation. Any dates quoted for delivery of the Goods are approximate only and the Seller shall not be liable for any delay in delivery of the Goods howsoever caused. Time for delivery shall not be of considered binding.
In some cases, and depending on the goods purchased, you may be allowed to order an item through Unopiù's Online Platforms and pick same up in person at a Unopiù facility or affiliated facility. If in-store pick up is permitted, you will be required to sign a written delivery confirmation receipt, confirm your identity and provide other relevant information for identification purposes, including, without limitation, order confirmation, government issued ID, payment receipt, credit card number issued to purchase the item to be delivered, correspondence to/from Unopiù, etc.
Regardless of the method and place of delivery, an adult (i.e., in the United States, a person who is at least 18 years old) must sign a delivery acknowledgment receipt upon delivery of an item at the agreed upon delivery address.
If the Seller fails to deliver the Goods for any reason the Seller's liability shall be limited to refunding the price paid for the Goods by the Buyer.
Certain Goods are supplied in simple assembly-kits for easy transport and Buyer is responsible for assembly.