The Unopiù Colour Collection comprises 40 different fabric colours, weaves and weights. Thanks to the vast selection of carefully chosen shades one can satisfy any possible furnishing desire, a wide selection of matching colours offers the option of creating wonderful unique personal environments.
Designed for outdoor use, these solution dyed fabrics with the very latest manufacturing techniques are durable, stainproof, mouldproof, breathe and are particularly resistant to ultra violet rays.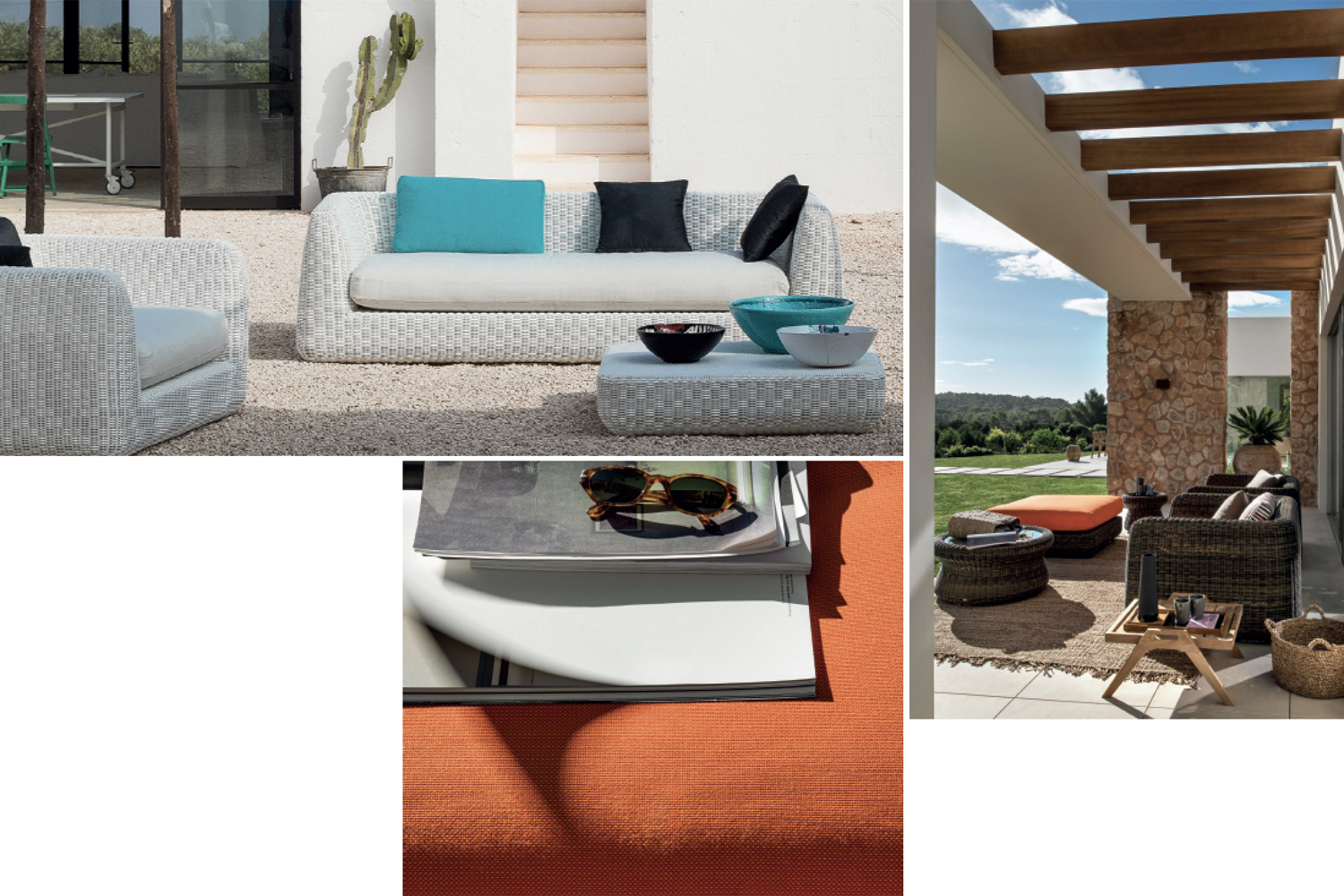 They all offer the same softness to touch as natural fibres. The new waterproof fabric is the only one made of polypropylene and polyester. The square weave creates natural elegance, is 100% waterproof and can be either hand or machine washed.
OUTDOOR
Polypropylene and Poyester

WATERPROOF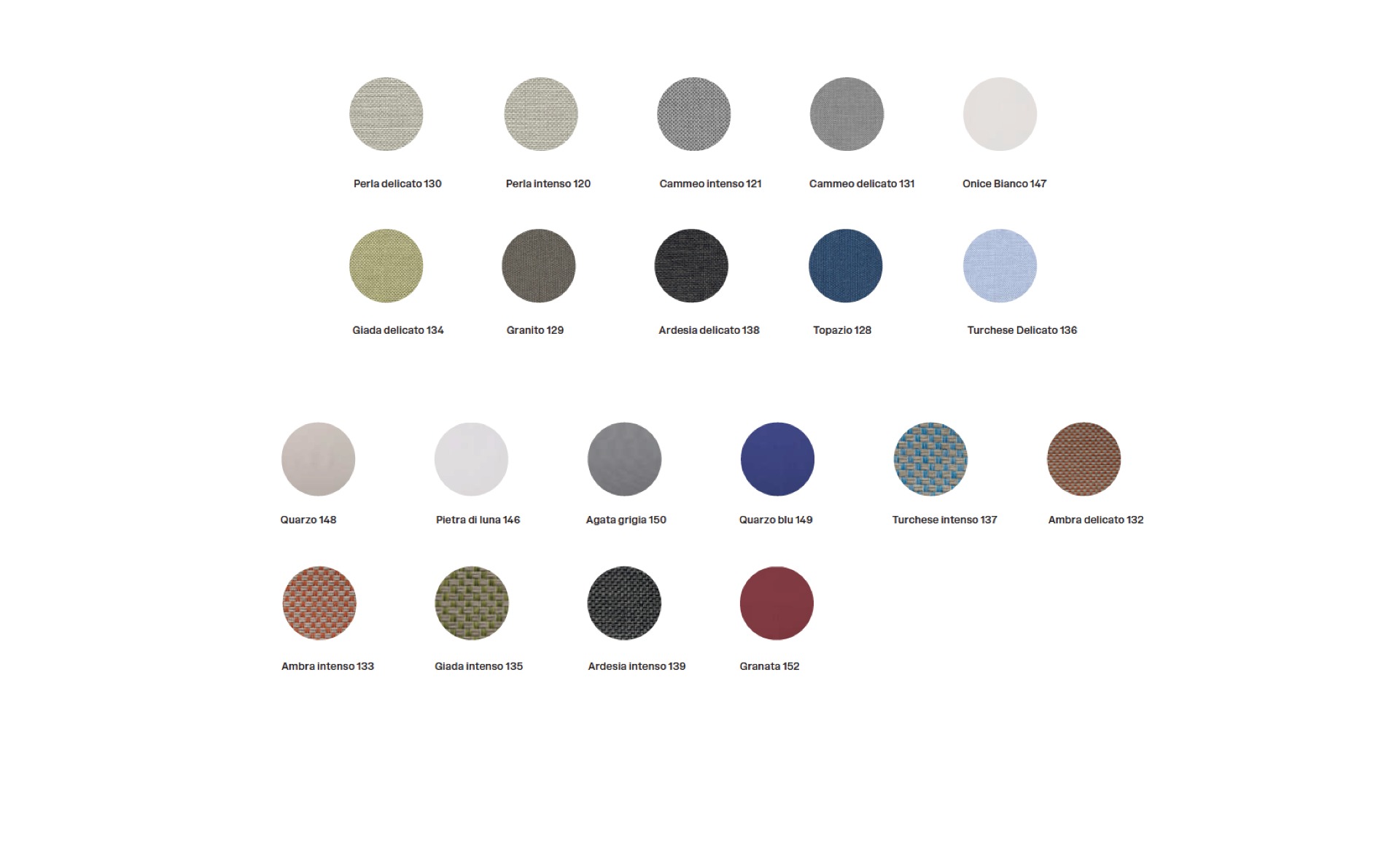 VELLUTO
Unopiù's new velvet fabric is a unique line created through research into recycled plastic by manufacturer Fishbaker. It is a noble, top of the range collection of cushionware on demand for sofas, armchairs and sunloungers in 7 different extremely elegant and refined shades. It is a true velvet to the touch, warm, delicate and soft but in fact 70% of the thread used comes from PET recycled bottles. This is a top quality ecological product that is weather and light resistant, flameproof and suited to any environment, internal or external, both public and private.