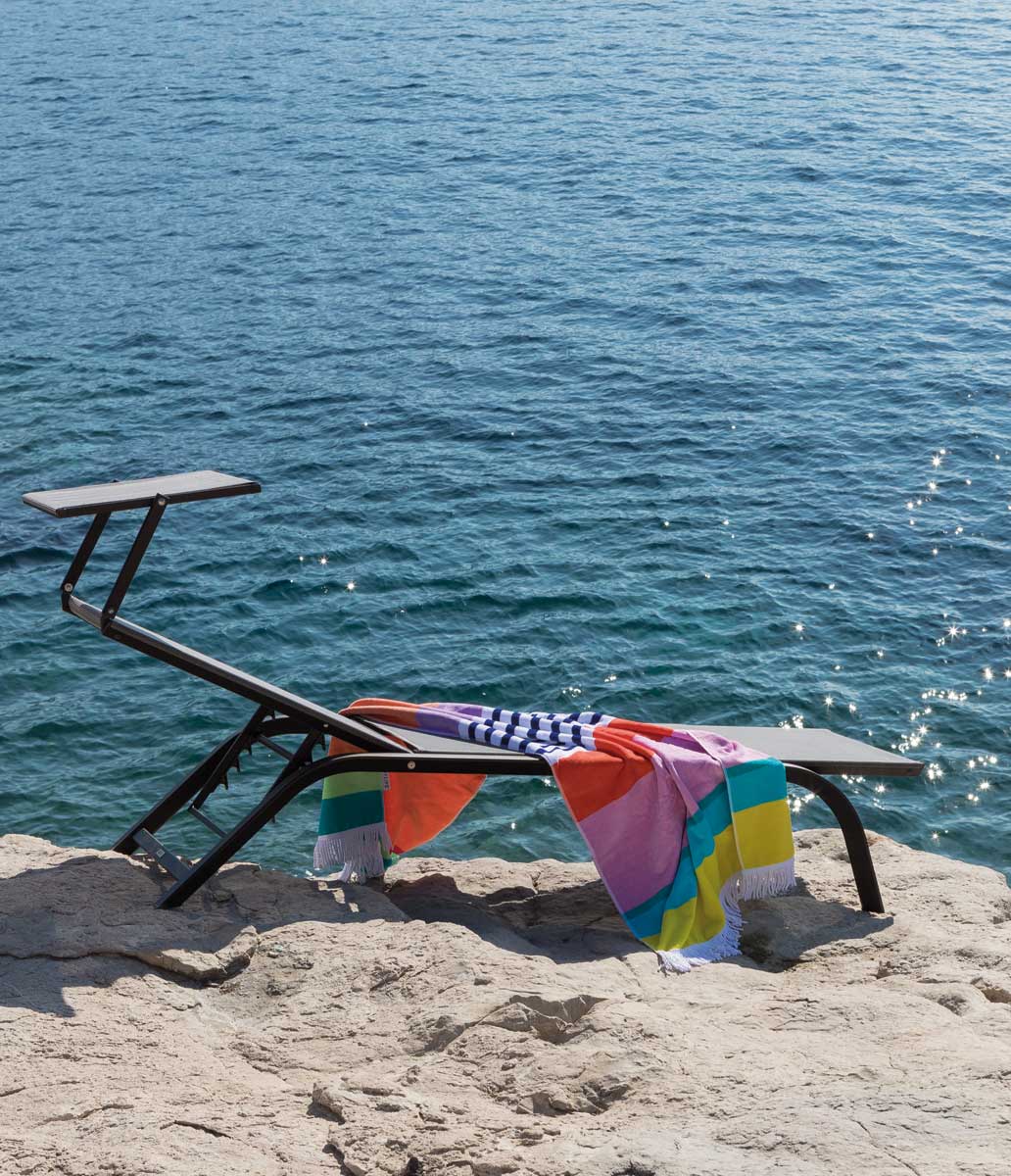 The vast range of Unopiu' outdoor furniture includes, in addition to chairs, armchairs and small armchairs, a wide selection of Sunloungers, Deckchairs and Chaise- longue, especially suitable for relaxation and peace outdoors, on the lawn, at the beach or at the poolside.
Sunloungers, Deckchairs and Chaise- Longues are available as part of furnishing collections, so they can be combined with other elements which recall lines, patterns and colors or as single pieces with distinctive traits and unique details suitable for the most diverse needs and tastes.
The sunloungers are part of the many Unopiù bestseller collections, such as AGORA' and SUNLACE, characterized by the hand woven WaProLace fibre structure, their distinctive feature, which is shown in the sunloungers base with a sober and elegant style. In the same way, the lightness of the PANAREA line stands out against its aluminum bed, in white or bronze colours, completed with a practical waterproof fabric and its canopy which can be purchased separately.
A wide selection of outdoor sunloungers, outside the classic collections, is able to meet the favor of the most diverse tastes in terms of materials, colors and styles:
the MILTON sunloungers meet the need for comfort and practicality, while the AURORA sunlounger, in galvanized iron, evokes the softer and more refined shapes of the art nouveau. Deckchair is synonymous with sea and practicality and the MILTON folding model, with teak frame and sling, available in various fabrics and colours, expresses them perfectly. Instead, the Synthesis collection has a sober and more refined idea of folding chair, thanks to the unusual combination of teak with hand woven and loosely woven synthetic fibre which characterizes the entire collection.
Besides, the chaise-longues are part of the variety of the Unopiù collections or can be unique pieces diversifying among themselves in terms of style and ambience: the SWING chaise- longue, in curved teak slats, evokes the Orient, while the MILTON, in teak and brass, is a reproduction of the classic design of the first transatlantic cruises.