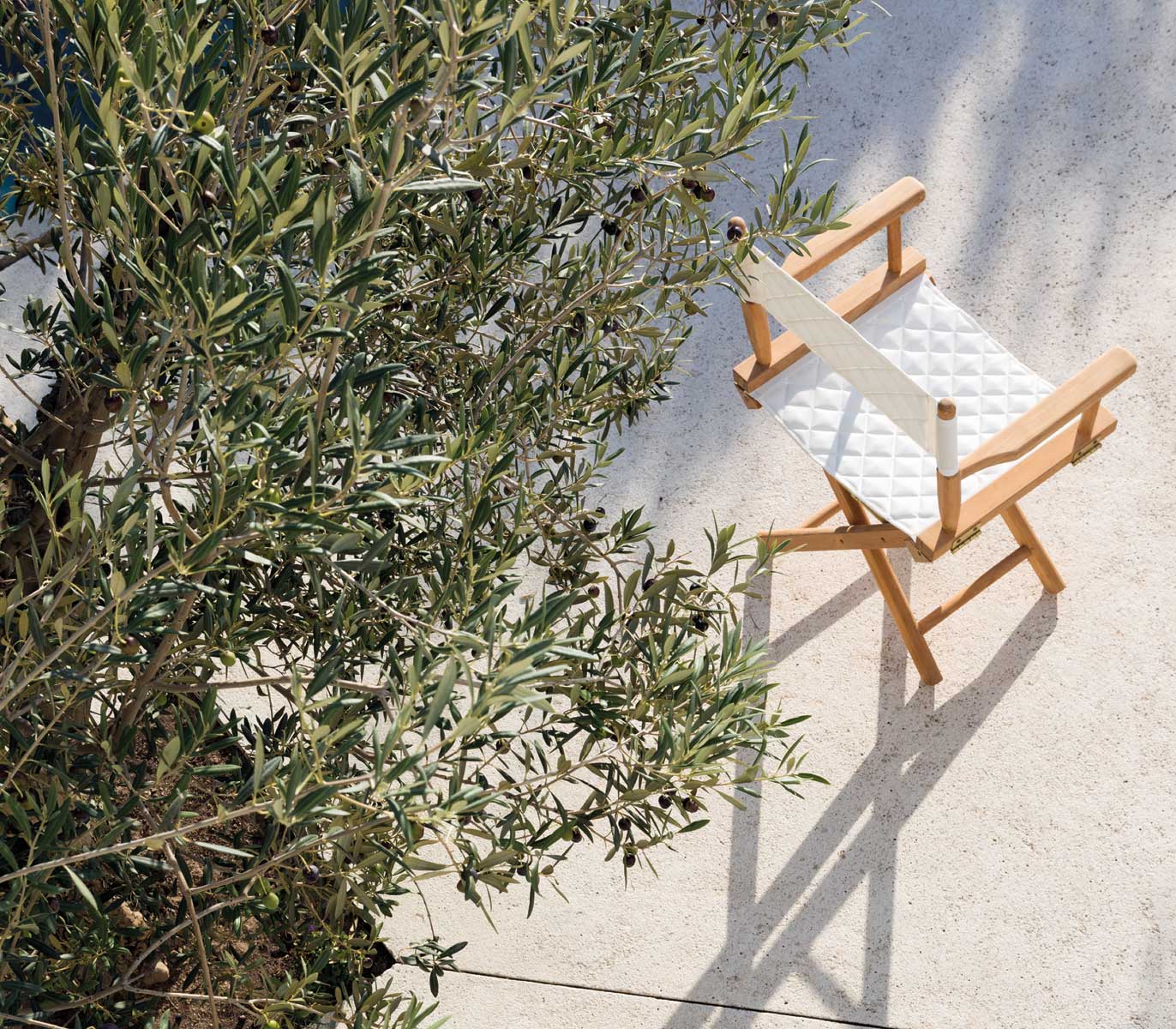 The vast choice of Unopiù chairs ranges from classic to contemporary style, from teak to metal and fibre guaranteeing absolute quality and excellent durability and satisfying every practical and aesthetic requirement. One of Unopiù's strongest points is the combination of different materials so that the garden chairs become absolute protagonists of the outdoor in an elegant and exclusive way.

In the CAMARGUE range, the cord is entwined around the galvanized iron frame creating a refined melange effect. In the EDEN and EXPERIENCE collections, in aluminium, the WaProLace synthetic fibre covering ensures comfort. On the contrary, in the OCEAN armchairs the warmth of teak combines the stainless steel with the hemp white or dove gray techno fabric, creating pleasant contrasts. Handcraft technique of synthetic fibre gives Unopiù seats a warm and natural appearance, typical of rattan and, at the same time, enhances the technical performance and the resilience to wear and weathering agents. The WaProLace fibre is also protagonist in the SUNLACE and EXPERIENCE collections: in the first one, it stands out for its solid and fresh line while in the second the woven texture lightens and gives it a permeable effect.
The CAPRI outdoor armchair deserves a special remark since the fibre, which covers the structure, is expertly worked by decorator craftsmanship giving it a vintage look.
With a completely different flavour but still very attractive is the contemporary design of the CONRAD stackable armchair, available in two colours, white or graphite. Last but not least, the classic and very practical FOLDY folding chair, with powder coated galvanized iron structure and the timeless GINGER folding director's chair, in teak with the cover in plastic fabric or Canatex, both particularly water-resistant.