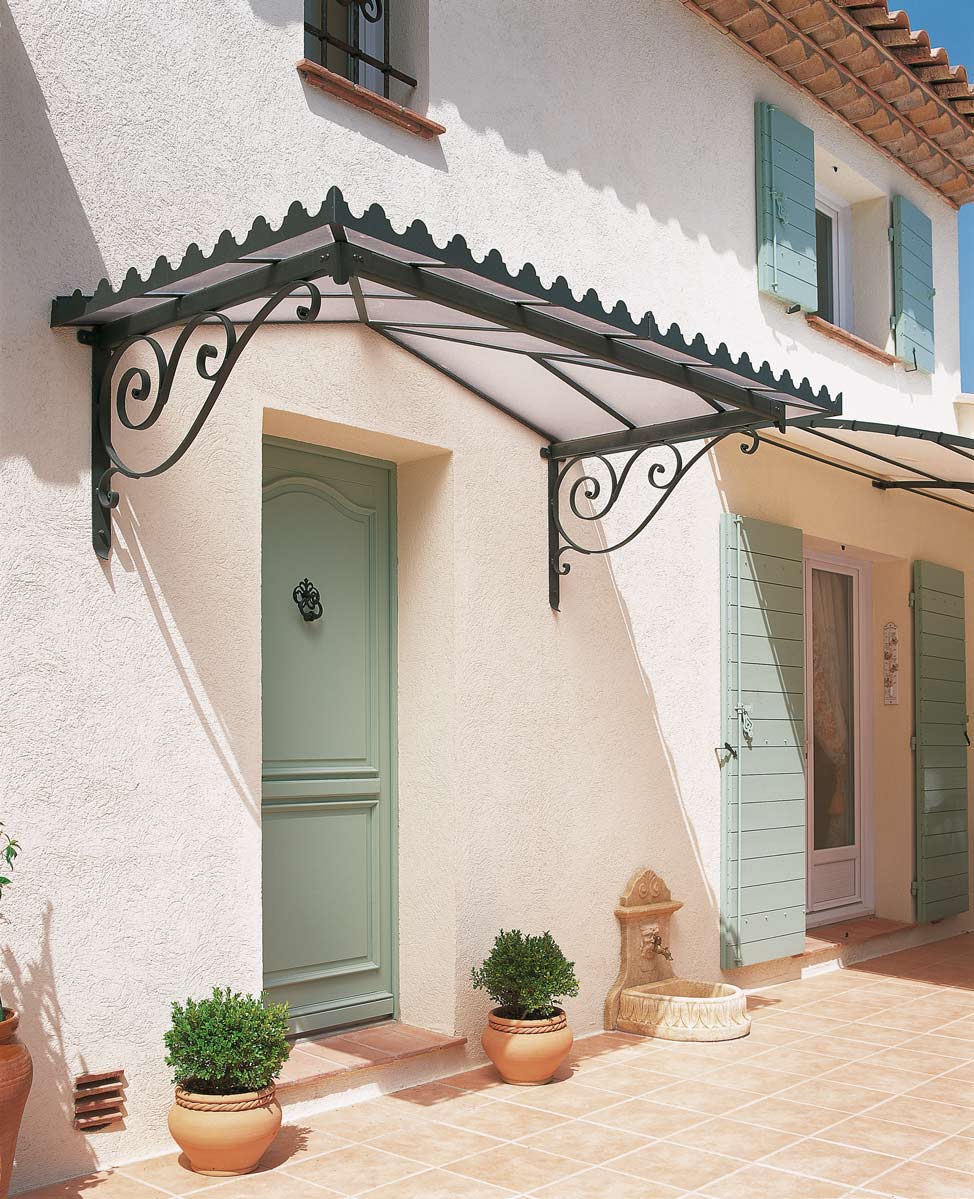 Combine elegance and functionaltiy without foregoing the celebration of beauty: this is one of Unopiù trademarks, and the collection of outdoor cantilever roofs is no exception.
The loadbearing structure in iron is finished with a polycarbonate cover, thus uniting a romantic classic design with solidity, for an outdoor canopy as practical as it is aesthetically pleasing. Sun, wind, rain or snow will no longer be a problem for doors or windows and the style of the entire facade will be embellished.
Thanks to the careful choice of materials used and their resistance to any weather conditions, Unopiù cantilever roofs have been created to protect any door or window, gracing the entire facade with a note of unmistakable style. They are perfect to finish a desired style on any building and become the natural finish to outdoor furnishing of great class and quality, in true Unopiù tradition.
All Unopiù cantilevers can be seen in the catalogue or in one of the many retail stores anywhere in Italy.
Outdoor cantilever roof in iron and polycarbonate: detailed design structure
The exclusive collection of Dafne entrance cantilevers have all been designed and built in Italy and made still more precious through the experience of master craftsman who handmake the components. In this way Unopiù once again guarantees the unqualified quality of its products.
Unopiù galvanized iron cantilevers are powder coated in graphite, while the polycarbonate cover is decorated with an embossed design to maintain style.
Entrance cantilevers: versatility and convenience
Dafne polycarbonate cantilevers can be fixed to any type of wall. Fixing is simple: suffice to procure common plugs, available in any hardware store, to fix the structure and immediately enjoy its beauty.
But this is not all. Unopiù polycarbonate cantilevers easily adapt to any context, both for their timeless elegance and their shape. They are modular structures whose versatility lies in the possibility of widening them thanks to 201 and 301cm extension modules. In this way it's possible to fix the cantilevers either above wide spacious entranceways or above much smaller windows, always with great class and impact.
The timeless style of outdoor Dafne cantilevers
The combination of romantically inspired wrought iron and polycarbonate, minimal and efficient, make the Dafne cantilevers ideal for many different contexts. Their protective function against weathering agents can find its niche both on the facade of traditional buildings like country houses, granting them a provencal elegance, as well as on modern constructions where the Dafne cantilever can soften the lines and grant the immediate impression of warmth and welcome.