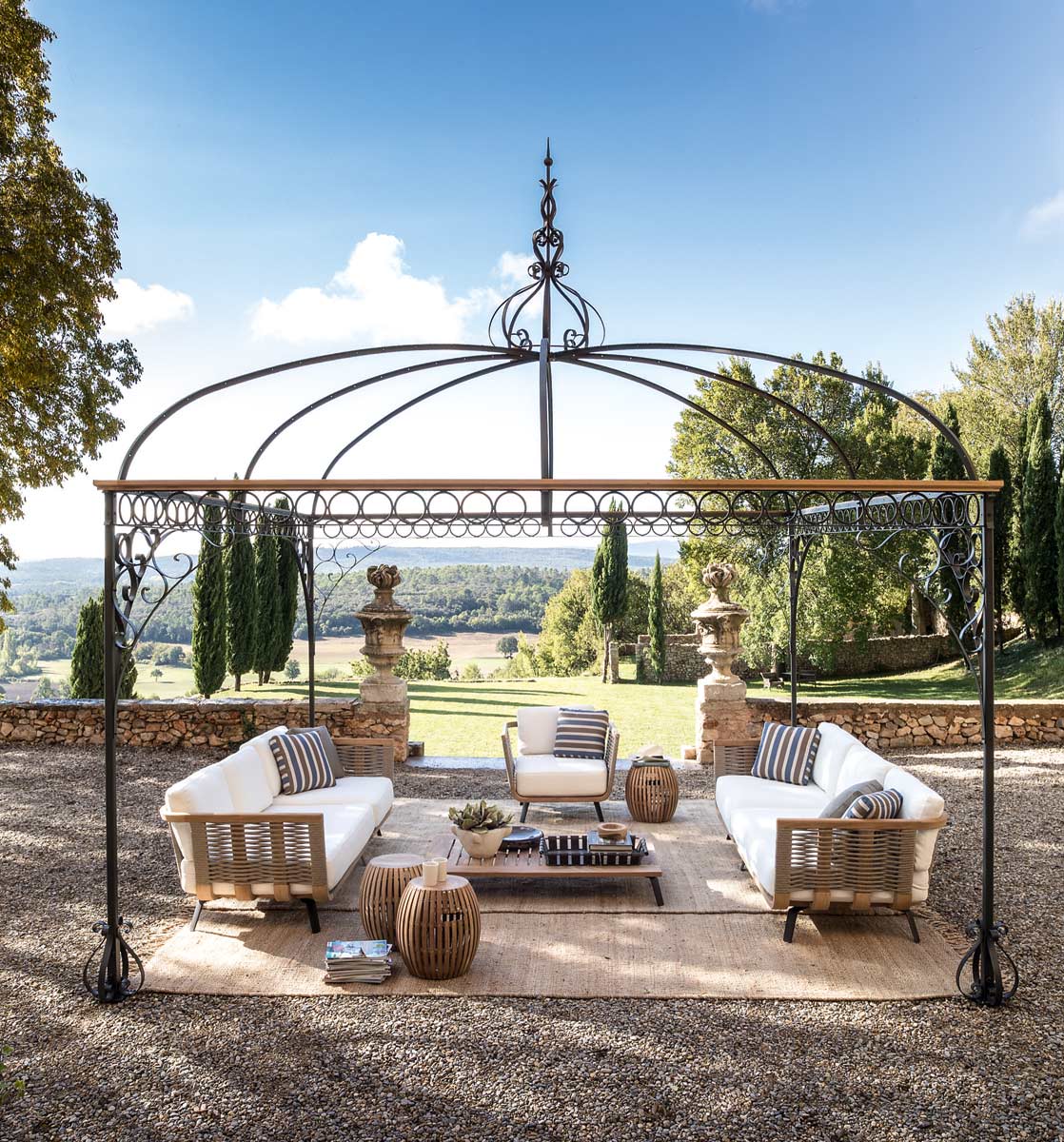 The inspiration for the Unopiù iron pavilions is modelled on structures from gardens of ancient monasteries or patrician villas.
They fit perfectly into the garden to create an oasis of reading or meditation. Pavilions are available in various shapes and sizes and treated with the most modern antioxidant techniques. They can be enhanced with drapes and accessories. Like all Unopiù structures, they can be integrated with the SOLAIRE iron grills, creating intimate and green spaces thanks to the possibility of growing climbing plants that complete perfectly with the iron panels.
The MENTON gazebos create pleasant covered spaces according to the most diverse need and taste. They are available square or rectangular and in various sizes and modules. Attention to detail can be seen in the finishes and the use of stainless steel hardware.

Gazebos can be provided with a waterproof PVC cover that makes the structure usable even in the cooler and less sunny days and can be enhanced with vertical cotton curtains and interior drapes that hide the beams used for the roofing. They are compatible with square or diamond patterns to create discrete and intimate corners.
Outdoor gazebos and pavilions are the most used structures for outdoor furnishing to shade any area. Their ease of use and the possibility of removal are two key features that make these products complementary and substitute for fixed outdoor covers.